Moscow has hit back at the U.S. Senate's Foreign Affairs Committee after it reiterated American calls for the release of two Marine Corp veterans imprisoned in Russia.
Trevor Reed, 30, and Paul Whelan, 51, have been detained in Russia for around two years on charges their families and U.S. officials say were fabricated in order to seize them as bargaining chips.
Their cases were brought up during the Geneva summit in June between Presidents Joe Biden and Vladimir Putin.
On Thursday, the Foreign Affairs Committee announced it had approved two resolutions calling for the release of the pair "who remain wrongfully imprisoned in Russia.
"As @POTUS said last week, the U.S. government will not stop fighting for their freedom," a tweet from the committee's account said.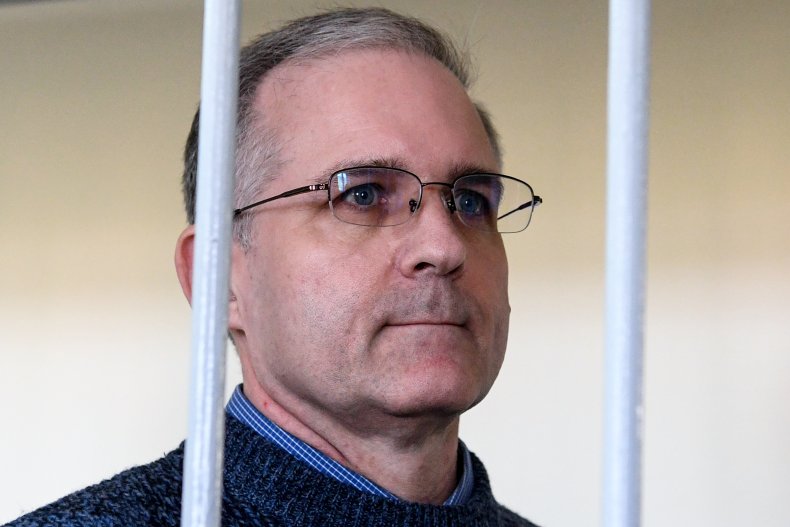 However, Russia's embassy in Washington, DC criticized what it described as "anti-Russian resolutions in the U.S. Congress."
In a statement on its Facebook page, the mission said that "tens of thousands of U.S. citizens face inhumane treatment here every day and are deprived from access to adequate medical care."
"Our compatriots found themselves in the same exact situation," the statement said, "maybe it's time for parliamentarians to address problems within their own country?"
The end of the Facebook statement said "#FreeViktorBout #FreeKonstantinYaroshenko #FreeRomanSeleznev."
Bout, an arms dealer, Yaroshenko, a drug smuggler and Seleznev, a hacker, are all serving lengthy prison terms in the U.S.
There have been reports of a possible swap being considered involving Whelan for Bout and Yaroshenko, Radio Free Europe reported. Putin is said to have opened the door to such a move and those conversations about it would continue, the Associated Press reported.