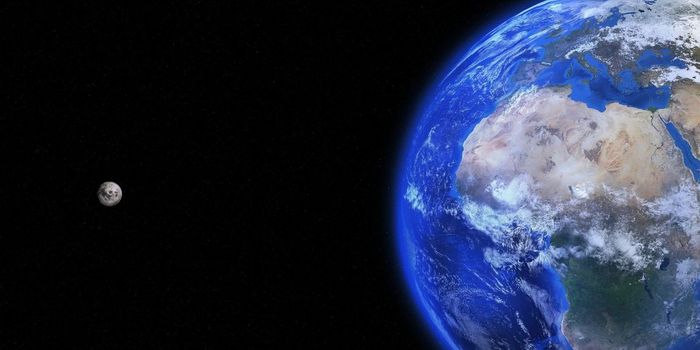 Modern spacecraft are typically made out of carbon fiber composites. Now, however, the European Space Agency has announced the launch of a small satellite made out of plywood. 
The satellite is known as WISA Woodsat and is a 10x10x10 cm 'CubeSat', a type of nanosatellite made from standardized boxes, but with surface panels made from plywood. It was built by Finnland-based Arcticic Astronautics, a company that markets fully-functional replicas of orbit-ready CubeSats for educational and hobbyist purposes. 
In exchange for contributing to Woodsat's payload, the European Space Agency will assess its suitability for flight. To do so, they will attach a pressure sensor to the nanosatellite to measure local pressure in onboard cavities, which can be made vulnerable by the entry of small molecules. 
They will also attach an LED with a photoresistor to assess the potential for printing power or data links directly within the spacecraft. Meanwhile, a quartz crystal microbalance will serve as a highly sensitive contamination monitoring tool. 
While wooden satellites may seem like a strange idea, they may come with some benefits. Existing spacecraft do not entirely burn up upon re-entry to Earth and release toxic substances into the atmosphere alongside debris that can fall to Earth. A wooden satellite may be able to entirely burn up upon re-entry, solving this issue. 
Furthermore, Michelle Johnson, an associate fellow in materials and process engineering at Lockheed Martin Space, told NPR that plywood "could be a great low-cost alternative to traditional materials and is absolutely feasible with the right testing and modifications."
And of course, the Woodsat's plywood has been modified. As ordinary plywood is too humid to use in space, Arctic Astronautics have placed their wood in a thermal vacuum chamber to dry it out. They also added a very thin aluminium oxide layer to its surface to minimize unwanted vapors from the wood and to protect it against erosion from atomic oxygen. 
Arctic Astronautics have added a couple of onboard cameras and an extended selfie stick to the satellite so they can observe how the wood behaves, such as whether it changes color or it cracks. They have also added a radio payload to allow amateurs to relay radio signals and images around the world. 
"In the end, Woodsat is simply a beautiful object in terms of traditional Nordic design and simplicity, it should be very interesting to see it in orbit," says Jari Makinen, co-founder of Arctic Astronautics. 
"Our hope is it helps inspire people to take increased interest in satellites and the space sector as something that already touches all our lives, and is only going to get bigger in future."
Sources: European Space Agency, NPR, Space
Source : https://www.labroots.com/trending/space/20734/european-space-agency-launch-satellite-plywood
578